Diabetic neuropathy involves nerve degeneration such that patients can experience pain or, more commonly, lose sensation in their legs and feet, making it very difficult to walk. Neuropathy is closely associated with vascular disease – inhibited peripheral blood circulation – which frequently causes ulceration -skin sores that don't heal.
In a study conducted in 2002 we solicited 20 diabetic patients from doctors on our mailing list, and entered them into a pilot study based on both the existence of substantial symptoms and the completion of an examination and report from their doctor. With 17 out of 20 doctors responding, 76% of patients showed significant improvement after 8 weeks. The graph bellow shows in blue bars the reduction in severity on different symptoms after 2 months treatment.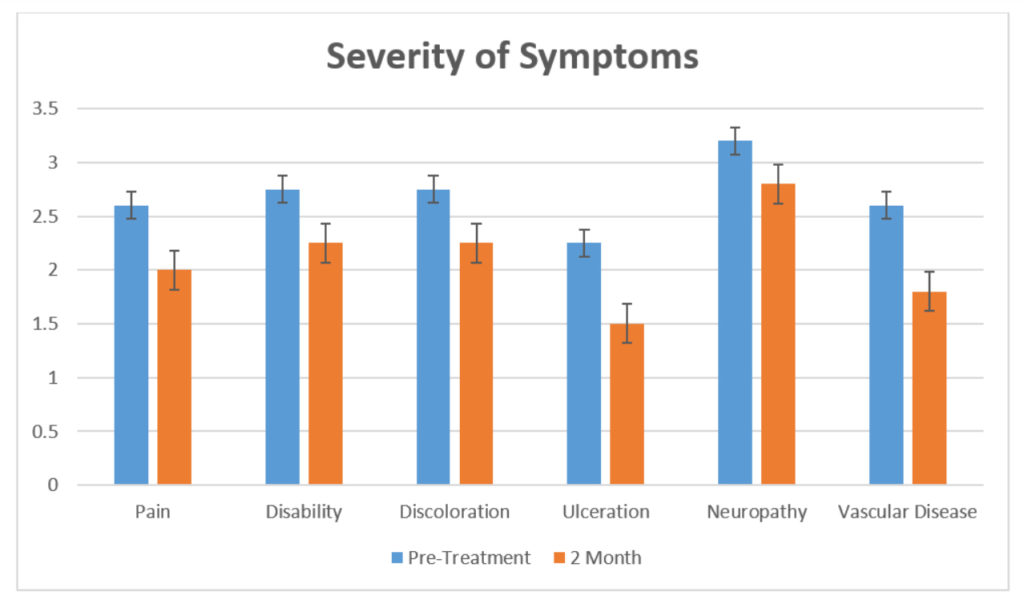 To view the full study please click here.